One of my game developer buddies wanted an Arc Reactor for his Halloween costume. I said I think I could do that, but he had to have it in two days. So, I had to get cracking.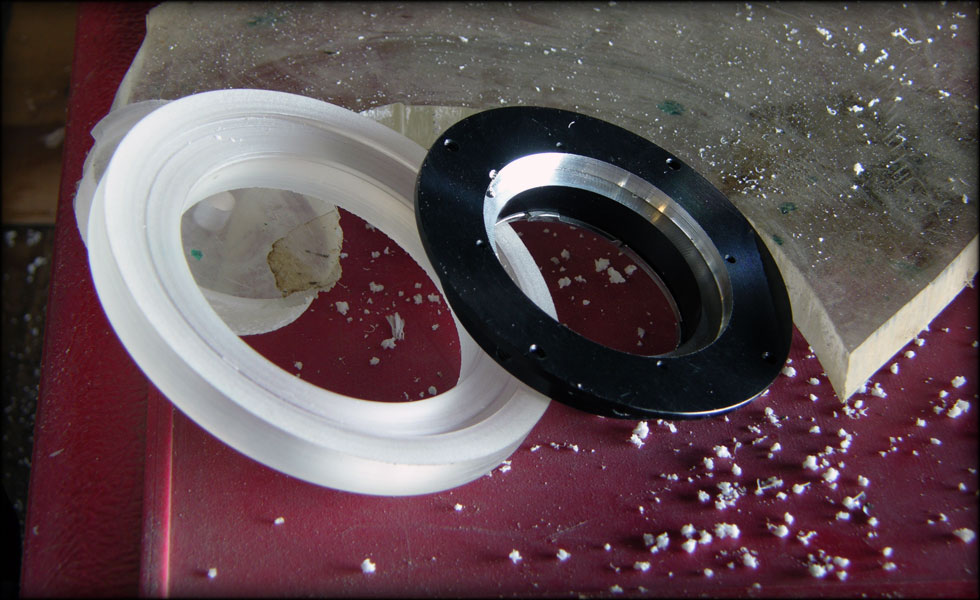 I had to make the light diffuser out of plexiglass scrap I had in the shop. My brother helped me cut it out, and I rounded it off on the lathe.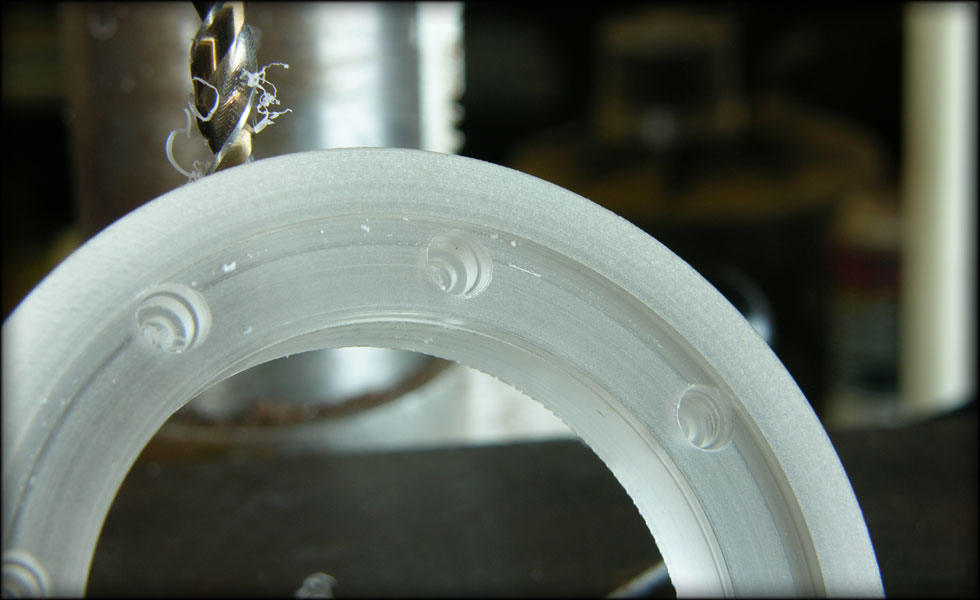 I needed to countersink my LEDs, so they'd illuminate in the right spot, and I also had to cut a channel for the wires to go.
Rounding off the outside edge with the cutting tool and sandpaper, then roughing the rest of it up with sandpaper to diffuse the light.
This is the tricky part. I hadn't ever wired up this many LEDs before in anything, so the wiring I am sure isn't correct, but it worked, and that's all I cared about on such short notice.
The base of the reactor is made from a Forox animation camera lens mount, some motor stators, and an aluminum disc.
All pressed together and lit up, it seems to work fine.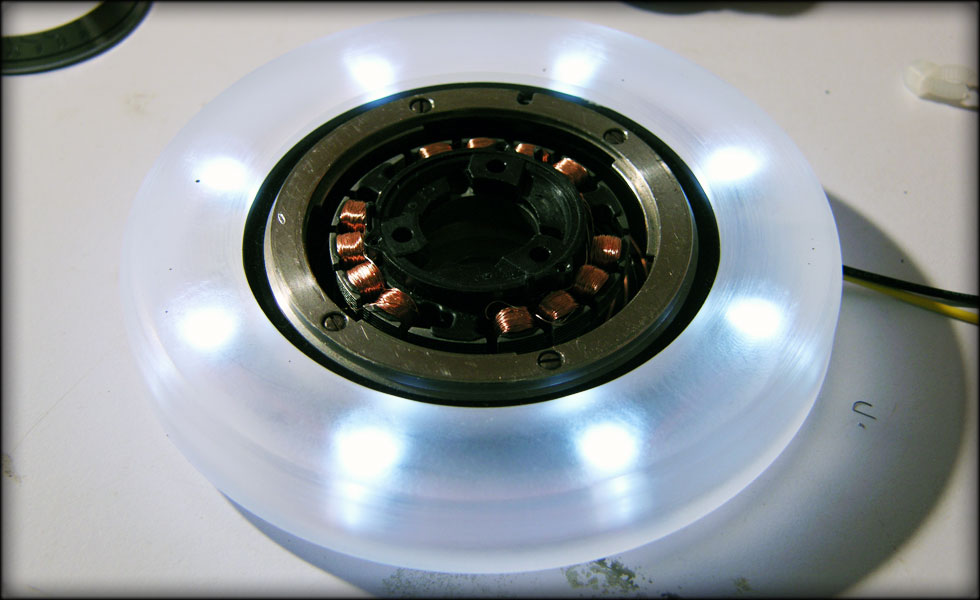 I don't quite have time to wire wrap the outer copper sections of the light diffusor, but I will use a shortcut.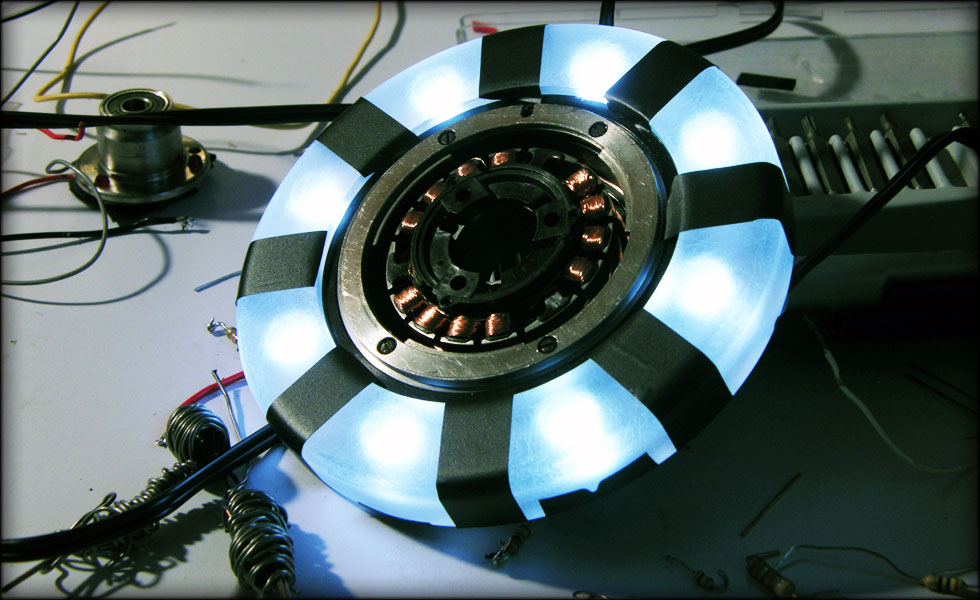 Electrical tape will at least block the light. His costume has this under a shirt, so as long as it illuminates through that, mission accomplished.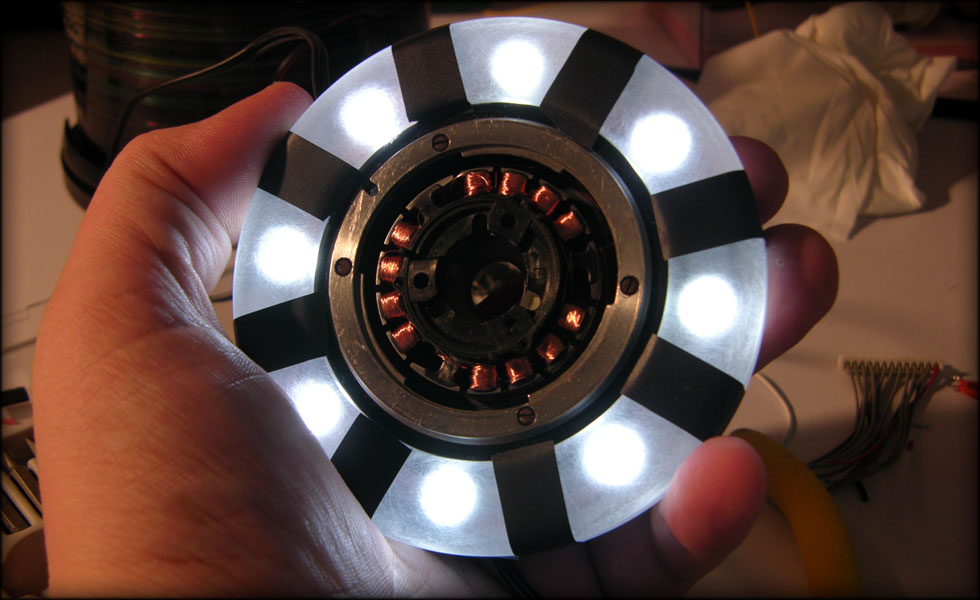 Not too bad for two days worth of work.