This will be a springloaded reveal saber, detachable LED string blades in multiple colors, with damascus steel inlays on the front and rear fins.
I don't usually do commissions, and so it took me a while to agree to begin on this one, but the client was persistent, and convincing. Here I have started out with what I thought would fill the client's wish-list, with a medieval style mace head, choke and reveal chamber.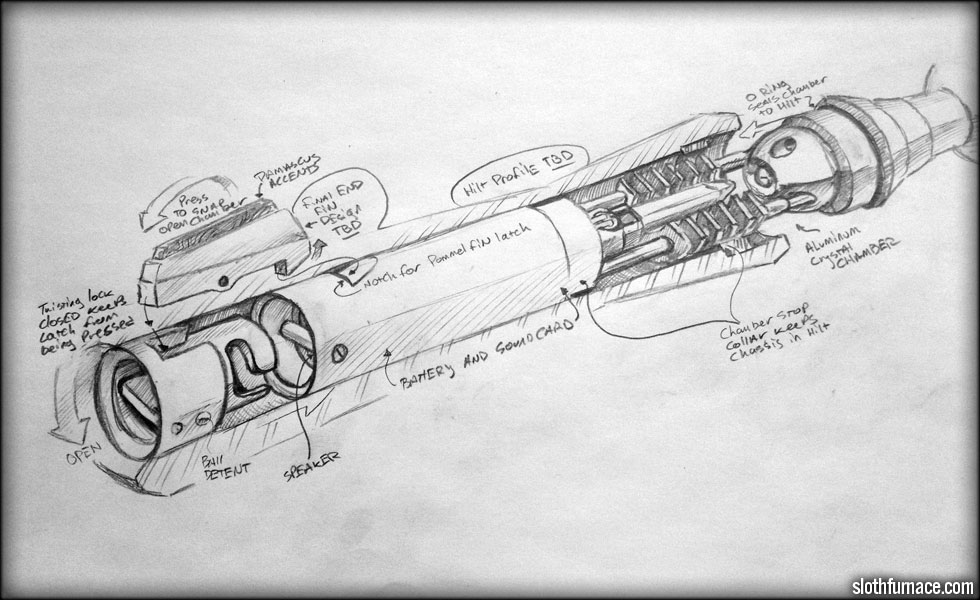 The design for the saber really hinges on how it works inside, so that's where I went next. For this saber, I wanted the electronics to all be housed in a sled piston, that would travel along with the emitter and blade. This means I need a hilt shell that you can hold on to, while everything else in the saber translates forward, revealing the crystal chamber.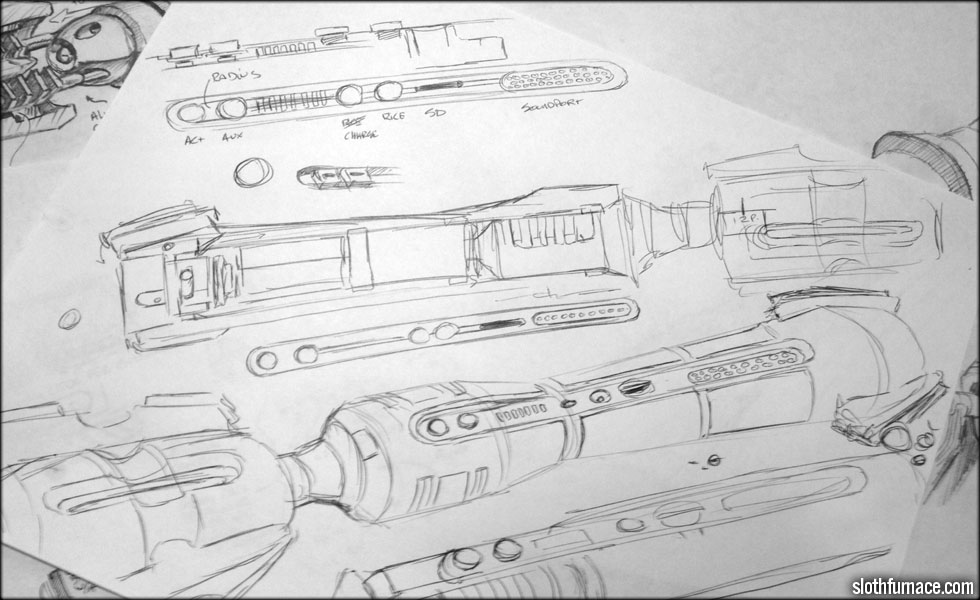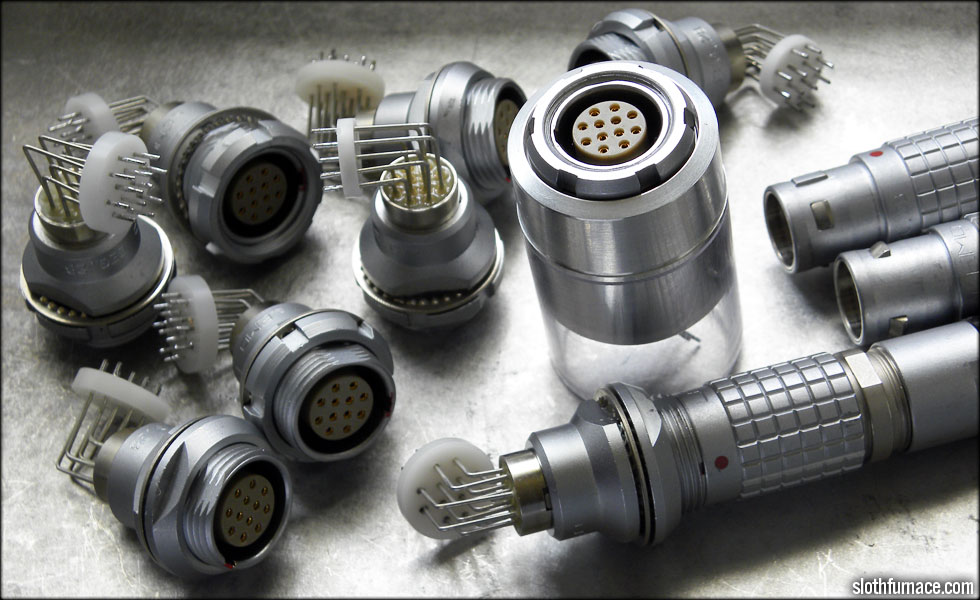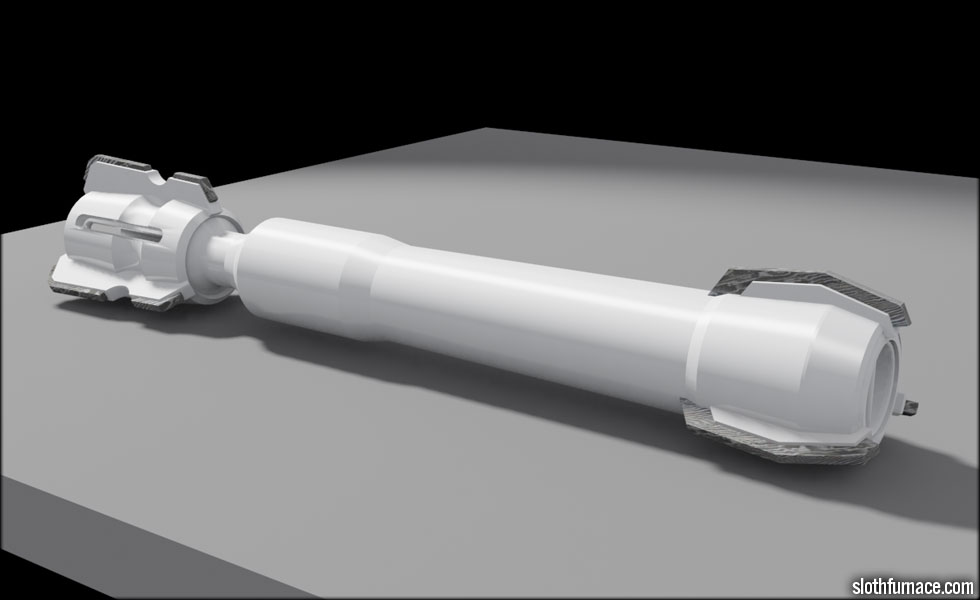 .
.