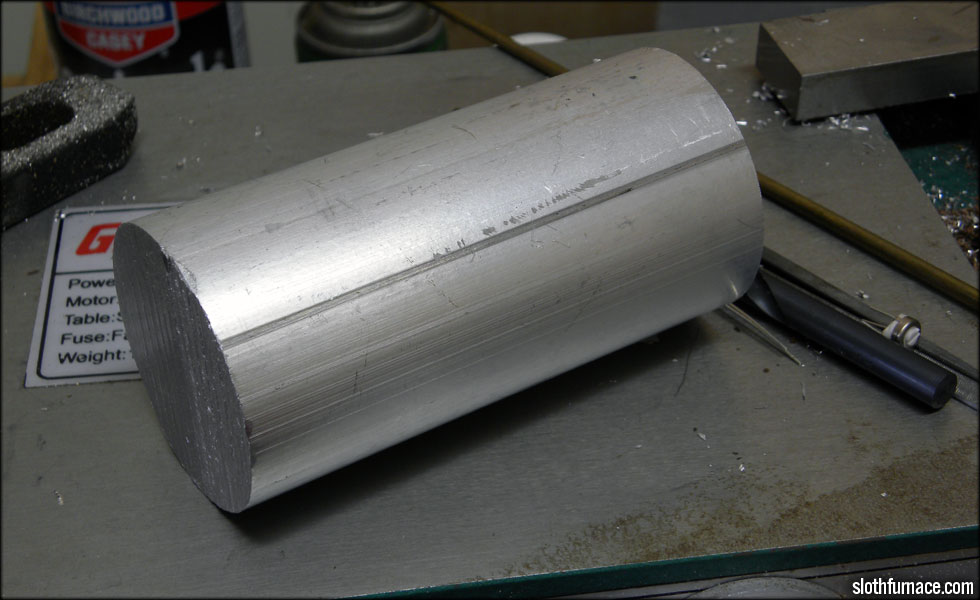 OH NO WHAT COULD THIS BE?!1
Oh it's just the aluminum hunk for the emitter head. Let's face that off and shape it up some.
Mkay, now lets hit it with the radius cutter...
Good. Pretty close to my 3d model, within a couple thousandths of an inch here or there.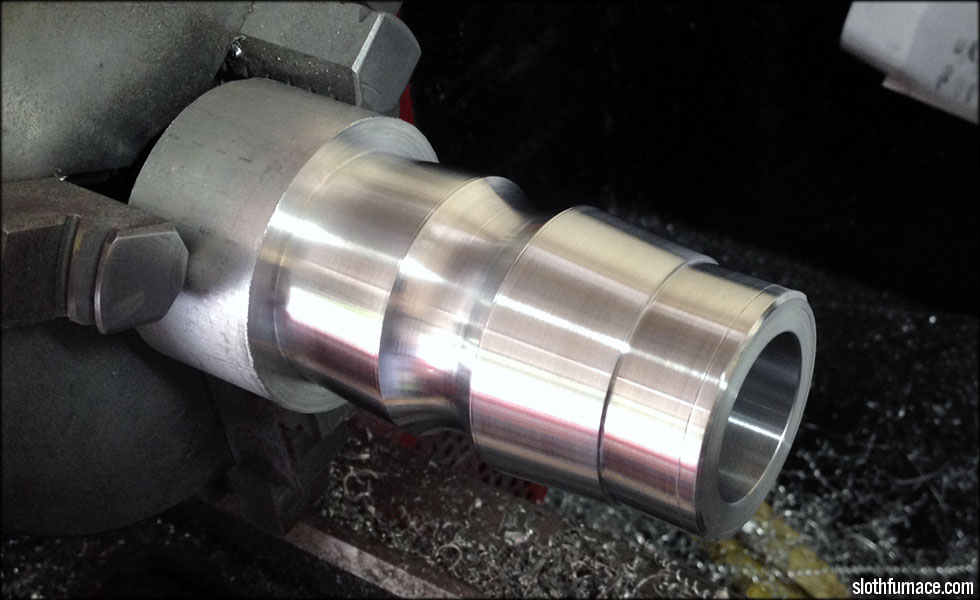 I call it SNC Machining. Sloth Numerical Control. I have a measuring mesh in my 3d file I use to measure the model, write the dimensions down, and go real slow with my cuts and measure with calipers to get it on the money.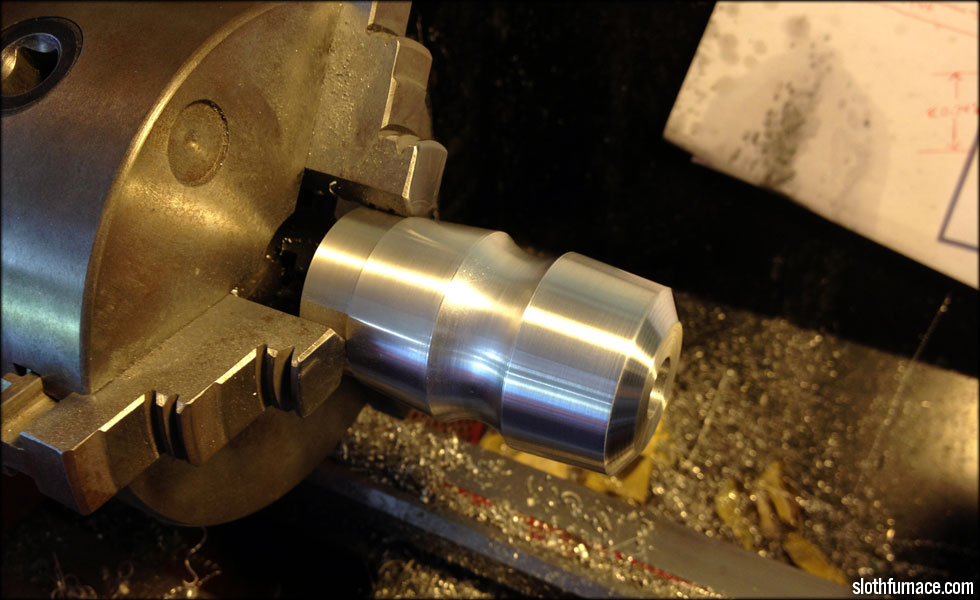 Got a little time today to work on the front end of the saber...
The bladeholder/neck was what I focused on today.
As shown here. From left to right, The Emitter shroud; blade plug prototype; TCSS Blank machined into the bladeholder/neck LEMO plug assembly and crystal chamber blank; electronics can/chamber piston.

I need to get my calipers out and see how close I got, but I know I matched my angles on the neck pretty well. I think I gave myself a slightly thicker neck wall once I got machining, compared to what I had in my 3d file.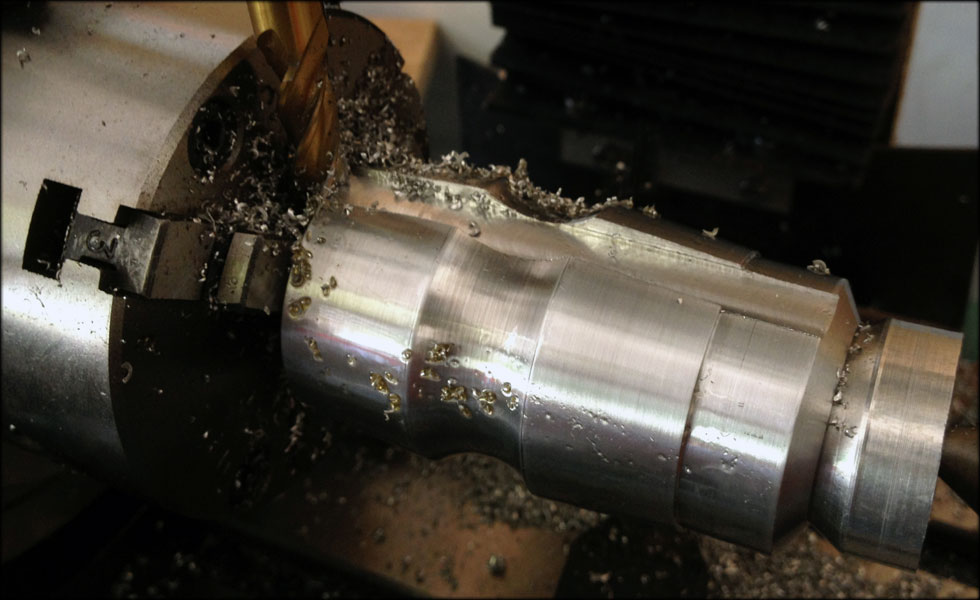 Cutting the slots for the fins to sit in...
Rotary table sure makes that easier...
Going to have to trim my fins a bit on the bottom edges to get them to sit down properly...
And cutting the emitter can windows...
And a test fit of the mesh for the windows...