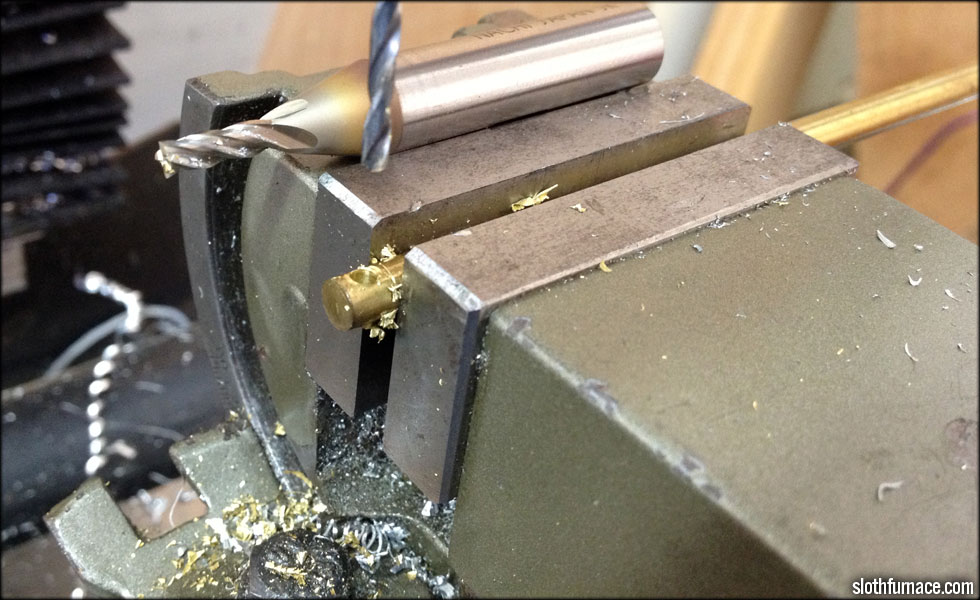 Here I am starting the threaded anchors for the damascus steel fins. As the damascus metal is way too hard for me to thread, I am going to thread some brass plugs, and install them into holes drilled into the damascus, perpendicular to the anchor screws
And here I am doing the first set of contour cuts on the fins. That steel is so hard only one or two of my bits will cut it, so I am going very slow. This cut took several hours at a couple thousandths of an inch at a time.
Here you can see the clearance holes I drilled in the blade holder to allow the fin anchor screw heads to be far enough out so the blade can still be inserted.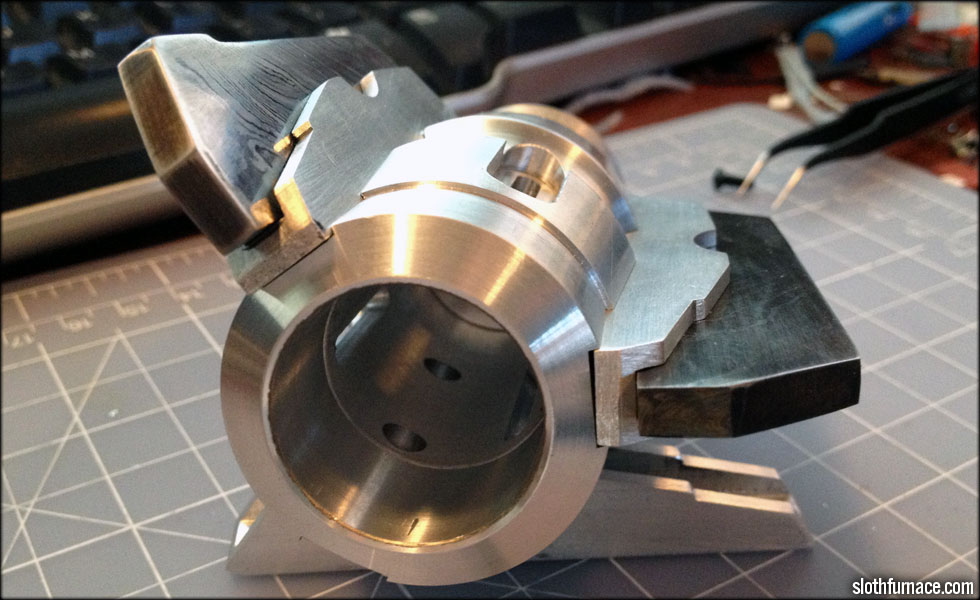 Once the fin anchors are finished, I'll tighten the screws with a long allen wrench through the emitter can window on the opposite side from the fin.