This particular saber was on-site at the premiere of Star Wars: The Old Republic five years ago. It was used in a flash mob in New York in a marketing event. It had been beaten up, broken, repainted, and tossed aside.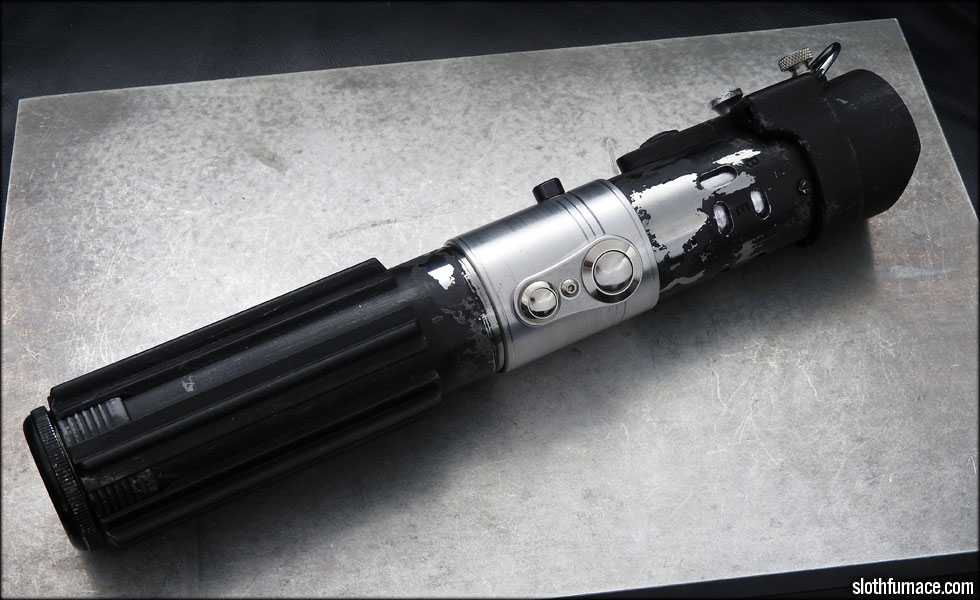 One of my co-workers at BioWare ended up with it and asked if I could fix it.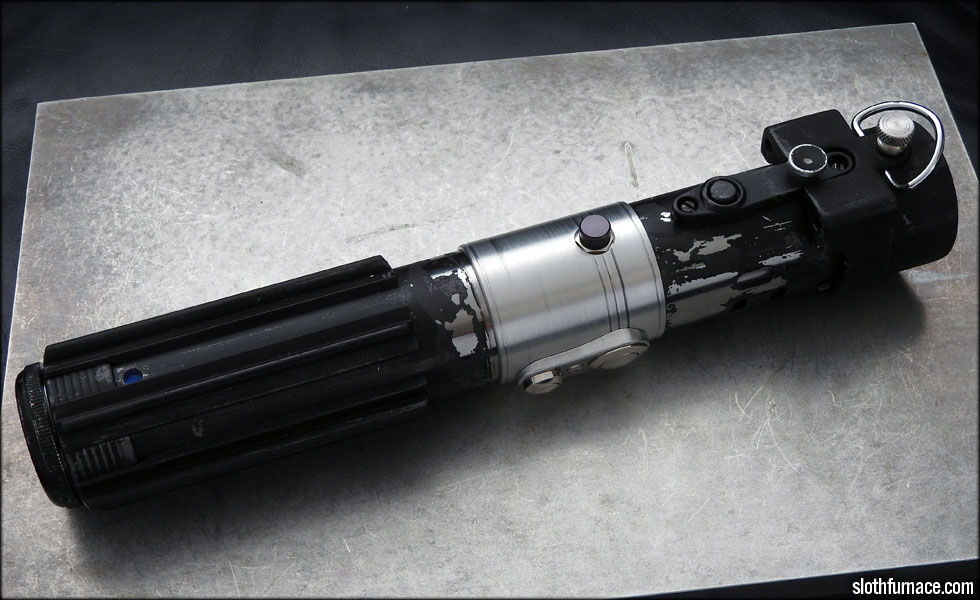 I machined a new control band, matched buttons, modified a detachable blade socket, cleaned up the damaged emitter shroud, etc.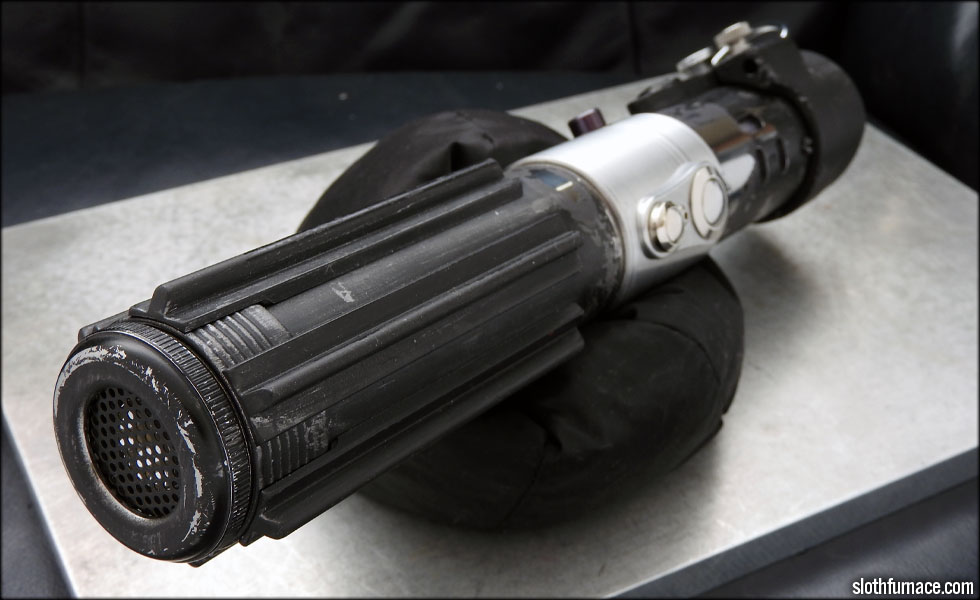 The install consists of a 2W bass speaker, Petit Crouton V4, TCSS Vader FX conversion socket that I modified, and a TriCree RGB LED.
I also added a 16mm AV switch alongside an 8mm AV switch, and a black kill key from TCSS. The emitter shroud got a few minutes in the lathe to clean up the damaged part, and to square off the end.
The customer wanted the default color to be Cyan.
The box is poplar, simply designed and built to house the saber...
Or if you remove the top...
...and flip it over...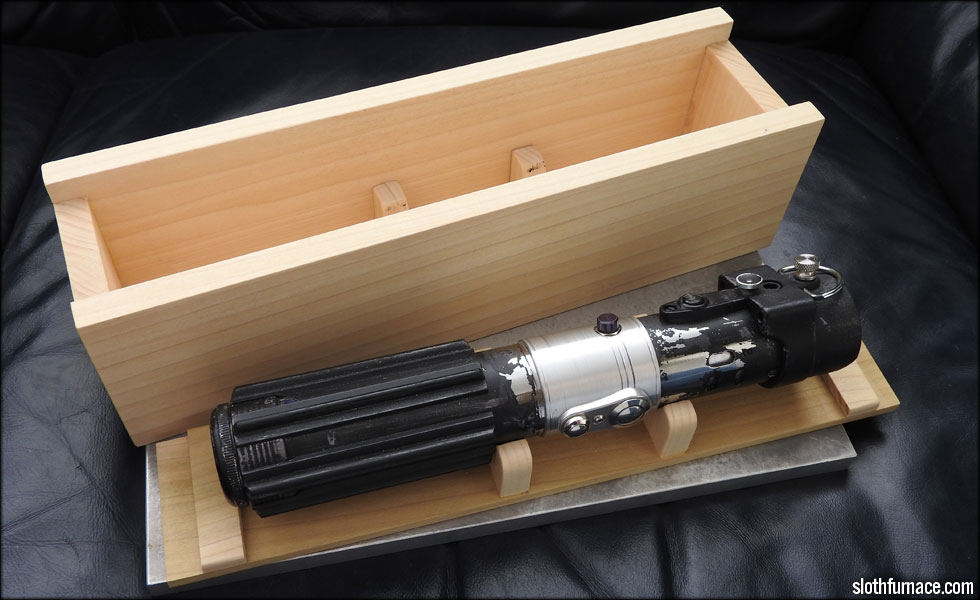 ... it can be used as a stand.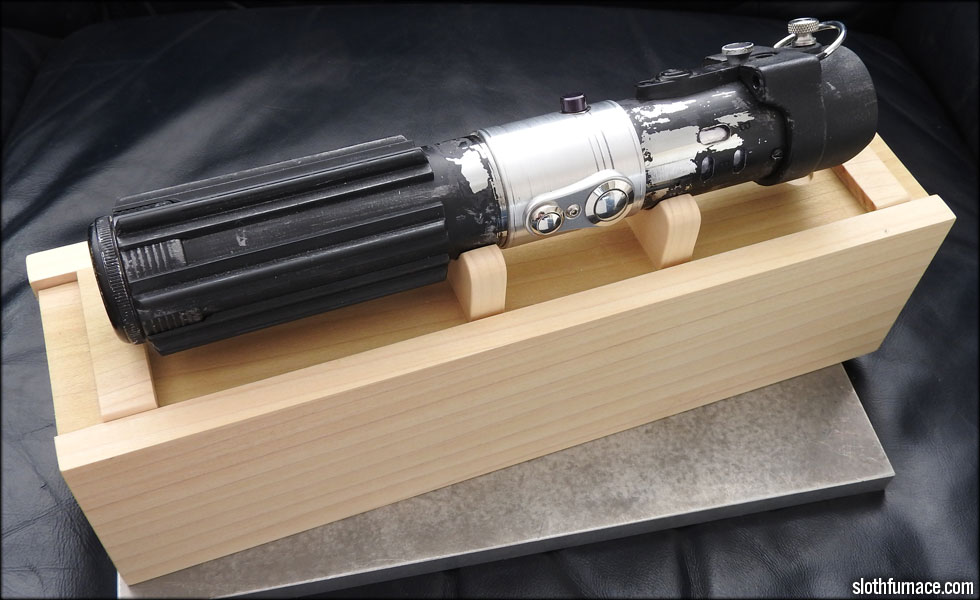 Which fits back on to the top of the box.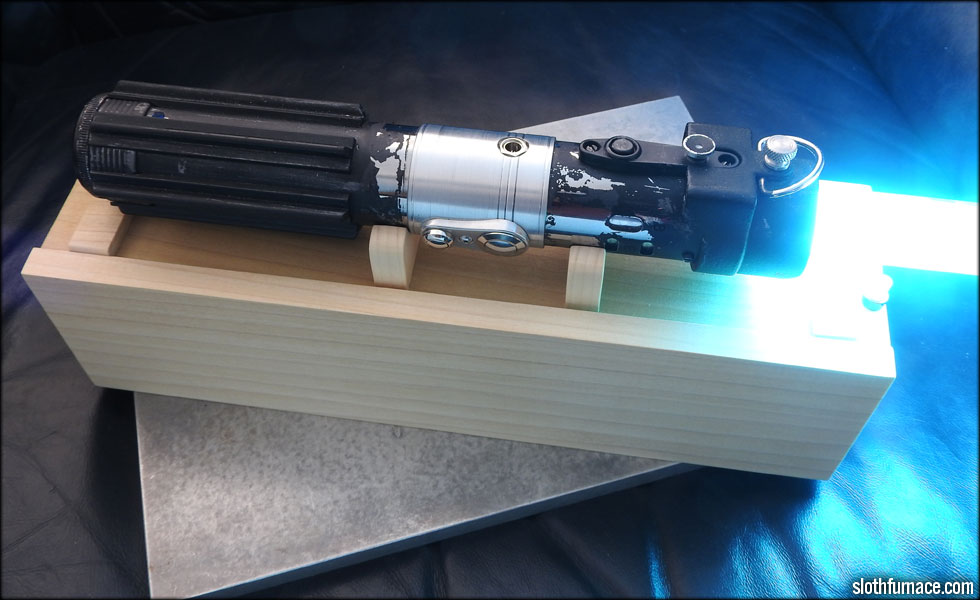 Thank you for looking, this was a fun one.