I make stainless steel pens and pencils. The first set I made for myself because I was looking for a good heavy drawing pencil.
They take Cross refills for the pen and .5mm Leads for the pencil.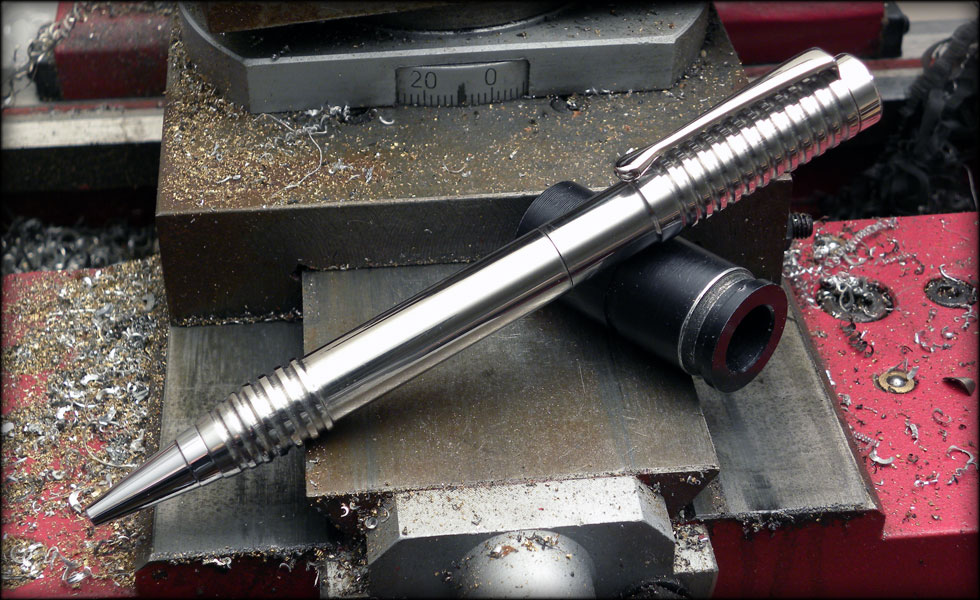 This one I did as a commision, it hold Mont Blanc refills, and has a twist to activate action.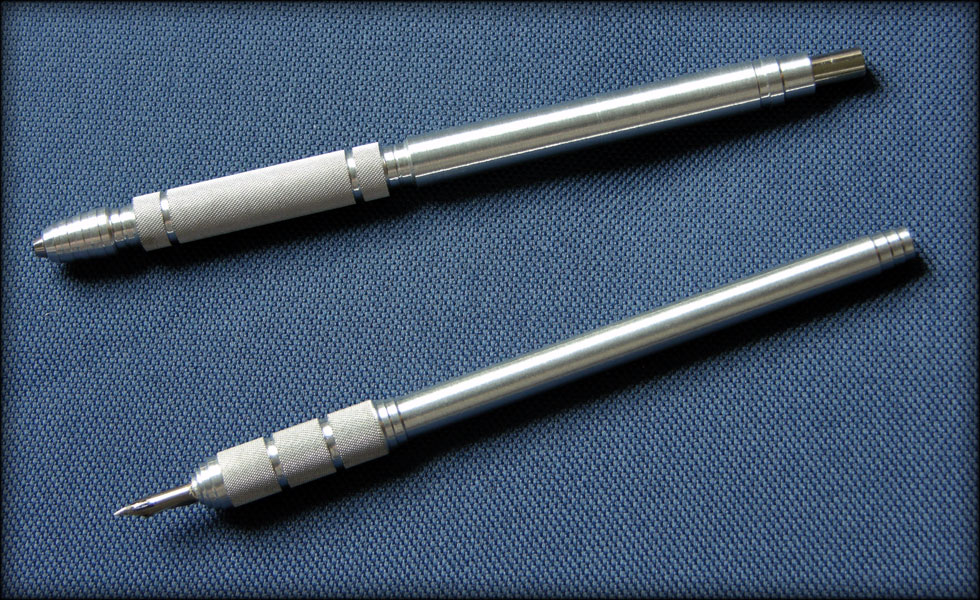 This is my inking stylus I use to ink drawings(below), and a lead holder I did as a commission (above.)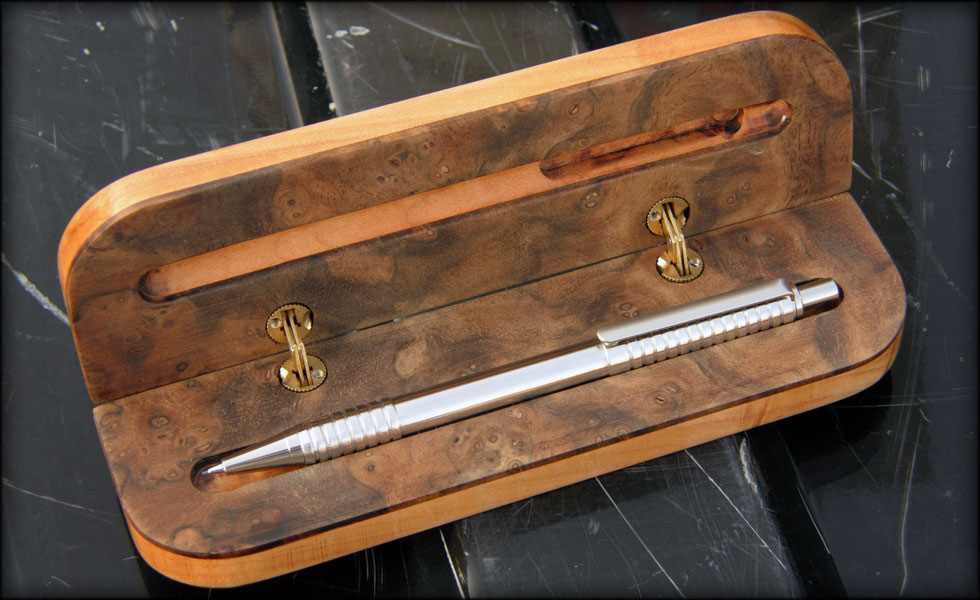 This is a drawing pencil and case I did for a customer. The pencil case is maple and burl walnut, hidden hinges.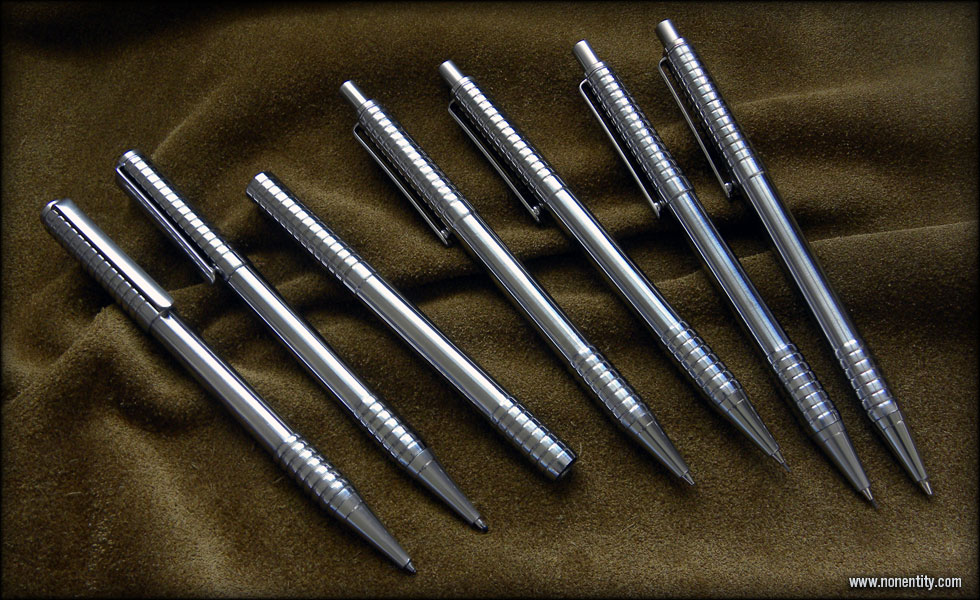 This is an order of seven pieces I did over the summer. Five 0.5 mm pencils and two Cross refill twist pens. This pic shows the main barrel of one before I install the pencil mechanics.
And here they are complete.
This is a set of matched ink nib holders for an artist buddy of mine.